We at the Roy J. Carver Charitable Trust are mourning the loss of Trustee Willard L. "Sandy" Boyd. Details of his extraordinary life may be found at: https://now.uiowa.edu/2020/01/former-ui-president-willard-sandy-boyd-dies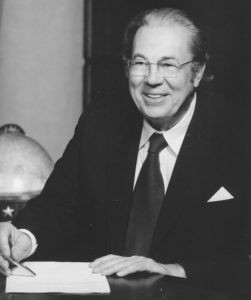 The Carver Charitable Trust awards grants to I.R.S.-designated, 501(c)(3) tax-exempt organizations.  Grants are not made directly to individuals, although some awards to institutions may be distributed to individuals in the form of scholarships and research funding. The Trust does not generally provide annual operating support or award endowments, although the Trustees realize that endowments are occasionally necessary to accomplish the long-term goals of a proposal.
The great majority of grants are given to organizations located in, and for projects to be conducted within, the state of Iowa and portions of Illinois, as well as to other organizations in which Mr. Carver had an interest during his lifetime. Generally speaking, the Carver Trust supports biomedical and scientific research, scholarships, and programs addressing the educational and recreational needs of youth.  Refer to the program area pages of this web site to learn more information concerning these broad fields of interest.